Introduction:
In the realm of modern communication, expressing oneself has evolved beyond mere words. Memojis, known for their animated charm, have been a staple for iPhone users seeking to infuse their messages with a dash of personality. But what about the vibrant Android community? Fret not, for we have the solution! This tutorial is about the world of Memojis on Android, where we'll unravel the art of utilizing these animated characters on your device. Whether you're aiming to add a creative touch to your conversations or just looking for a bit of fun, this guide is your key to bringing Memojis to life in the Android ecosystem. Let's dive in and get started!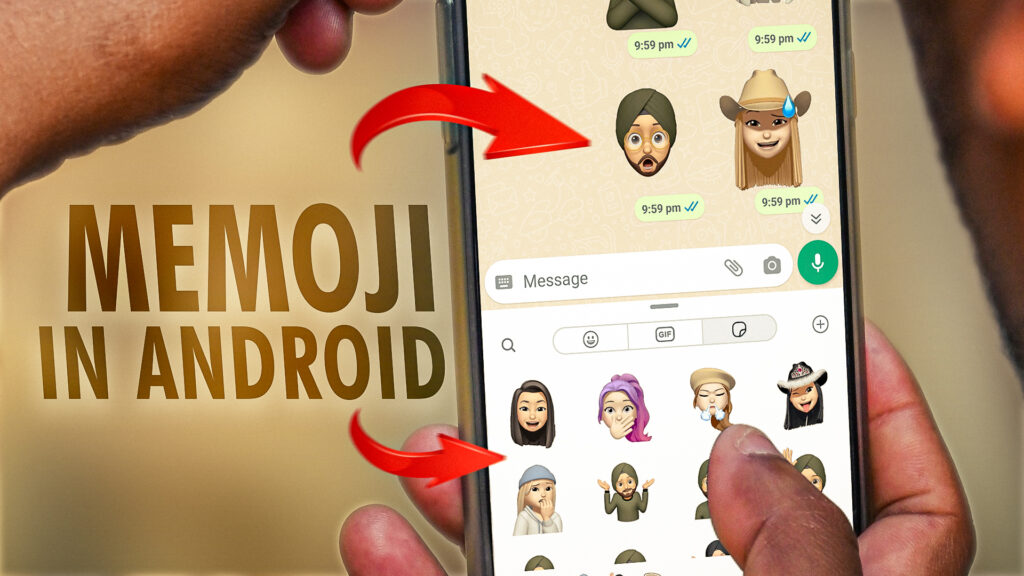 Required Material:
In order to use iOS Memoji in Android, You're Required Have An Application. Here's a Step By Step Guide.
Open Google Play Store on your Android device.
In the search bar, type "Sticker ly" and press enter.
Look for the app titled "Sticker.ly – Sticker Maker" in the search results.
Tap on the app to open its page.
Click on the "Install" button to begin the installation process.
Wait for the app to download and install on your device.
Tutorial:
We'll walk you through the process of setting up Memoji in Android.
Open the recently installed iOS Memoji app on your Android device.
Continue with your google account.
Next it asks for notifications, don't allow this.
Now open it's search bar.
In Search Box type "Memoji".
You'll get several styles of memoji in search results.
Here find a suitable one for you.
Download the pack.
Then Add the downloaded pack to WhatsApp.
Tutorial- How to use iOS Memoji in WhatsApp:
Here's how you can use iOS Memoji In WhatsApp.
Open WhatsApp.
Go to a chat.
Here press emoji icon, then choose stickers.
In stickers you'll see all of your downloaded packs.
Surf through them, and use the one you like.
Video Tutorial:
Here's step-by-step visuals to make the learning process easier.
Download Links:
Sticker.ly – Sticker Maker
Thoughts:
You've now mastered the art of using Memojis on your Android device! With these animated avatars, your messages will carry a unique, personalized touch. Let your creativity soar as you explore the diverse range of customization options. Embrace the vibrant world of Memojis and let your personality shine through every message. Happy Memoji-ing!